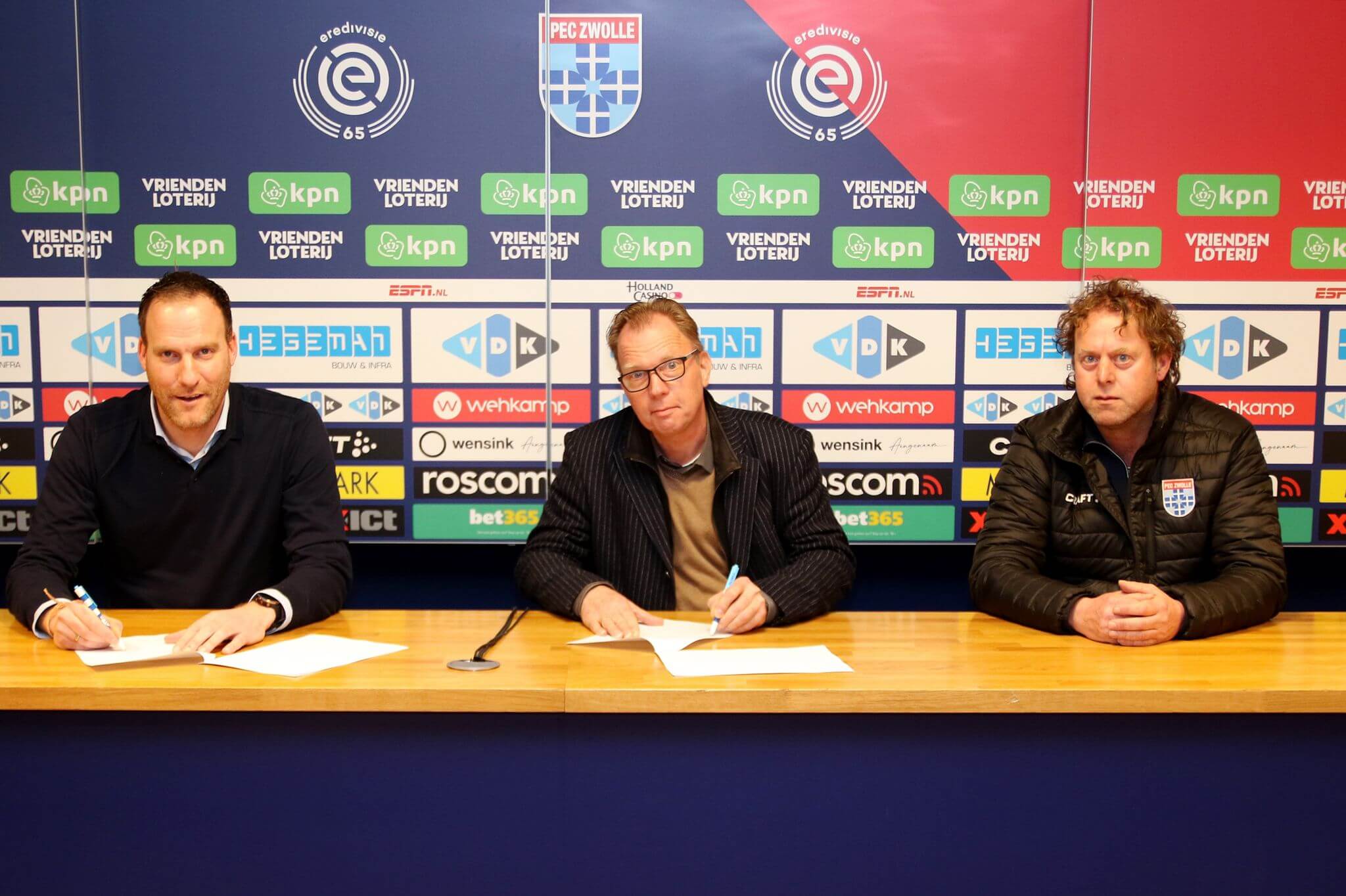 27Mar
PEC Zwolle Wants the Best and Selects RSI-Rhenac Sports LED Grass Grow Technology
From the coming season, RSI-Rhenac Sports LED grass grow technology will supplement light to the surface of the Mac3Park stadium, home ground of PEC Zwolle FC in the Netherlands.

PEC Zwolle has confirmed that it will be acquiring two RSI-Rhenac Sports LED R-ML 30 grass care units. The club tested the technology during the past winter and was impressed by the results it produced. The R-ML 30 is specifically designed to supplement light to smaller sections of the playing field that experience above-average use.

After many years of artificial turf, the field of the Mac3Park stadium was converted to a hybrid pitch in 2020. Ever since, the grounds maintenance team has achieved significant results in delivering a top-class stadium field. Players are already rating the field as one of the best in the Dutch football league. However, maintaining the goalmouth area requires a different and more intense approach. "The intensity of use these areas experience and the fact that they are often in the shade for most of the day, makes it inevitable to provide additional light support to help the grass recuperate," RSI SPORTS managing partner Arnoud Fiolet points out. RSI SPORTS is the exclusive dealer of Rhenac Sports LED grass grow technology.
Maintaining Quality

The R-ML 30 has specifically been designed to support grass growth and recuperation in smaller areas. "Where our bigger units like the R-ML 100 and R-ML 200 can support large areas of up to almost a quarter of the field, the R-ML 30 typically covers 120 to 150 sqm per week," Rhenac Sports LED CEO Horst Theisen notes. Rhenac has a ratio of one LED luminaire per sqm to supplement sufficient light and light intensity to the pitch. "Our LED technology is capable of delivering the complete light spectrum, meaning that our technology can support the grass in every stage of its life. We can produce the red light grass needs to germinate, a more yellowish light to help grass growth but also the blue light to help the grass branch out. The bottomline is that the Rhenac Sports LED technology helps to deliver a firm and dense grass pitch."

Rhenac GreenTec established these parameters by closely working together with the University of Munich in a study that determined grass needs. "Understanding the relationship between light and grass growth is essential before you reproduce natural light by means of software and technology. Grass is very delicate and it has very specific needs that need to be delivered if you want to achieve maximum result," Theisen concludes.